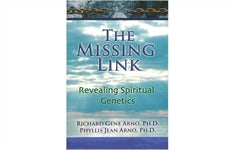 The Missing Link
 teaches accountability for each individual's actions and helps the reader understand who God created him or her to be. Our primary goal for providing this book is to help understand the mysteries of God's wonderful creation of the human race. It teaches how His wonderful plan, for us as individuals, works and how it can cause every person to be happy and fulfilled during this life. It will aid you in developing and maintaining relationships with others, especially with the Lord Jesus Christ. This book is also used with counselee's who desire to learn more about who God created them to be as well as with leadership teams who desire to be more effective in their organizations.
The Missing Link is a tremendous read for those who want to know more about God's creation of man. In this book, the author identifies how God created the human race in His own image and for His Glory! A must read for everyone as everyday we interact with other people who are children of God.
Handling is included in the price of this product and shipping will be calculated at checkout.